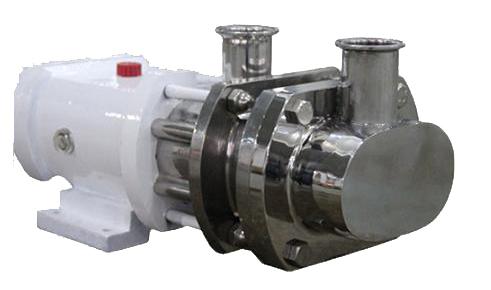 Twin Screw pump
Operating Principle
Technical Parameter
Installing Dimension
Documents Downloads
Technical Parameter
:
Advantage:
1. Designed for
reverse
flow capabilities
2. Shaft seal feeding makes the seal at the Atmospheric pressure, keep the pump¡¯s seal ability at the high pressure.
3. High self-susction ability, Self-priming down to a vacuum of less than -0.8 bar when the pump is filled.
4. Big rang of medium transferred: viscosity from 1~500,000cst ,the maximum size of 40mm.
5. Large range of speeds, from below 100 up to 3,600 rpm, make it possible to convey with one pump and also use it as a conveying aggregate


6. Low-pulsation conveyance
7. No dead spot, easy to clean, Compliance with 3A ,FDA
8. Abrasion-free
Performance Data:
Capacity: 40L/h~150m3/h
Pressure difference:3600rpm
Viscosity: Max500,000 cst
Rotation: reversible operation
Shaft seal: single ,double,rubber shaft seal ,gland packing
Infotime:2012/7/13 Hits:9384 [Print][Close]