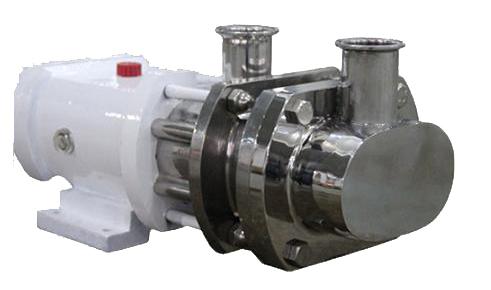 Twin Screw pump
Operating Principle
Technical Parameter
Installing Dimension
Documents Downloads
Operating Principle
:
SLGP twin screw pumps are single-flow and self-priming. Two contact-free intermeshing screws and the pump housing form closed chambers that, according to the direction of rotation, constantly move towards the pressure discharge end of the pump. This axial system enables cautious, low-pulsation conveyance.
Different as impact force of centrifugal pump , squeezed of the lobe pump, reciprocating pulse of piston pump, our twin screw pump protects the media and maintains size, surface and visual integrity of the products.
This type twin screw pump is much better than other positive displacement pump, because of it big range of speed ,which up to 3600 rpm.
The 2-in-1 principle conveys and cleans in one pump. Due to the wide range of pump speeds ¨C up to a maximum of 3,600 rpm, process cycles as well as CIP and SIP procedures are possible with just one pump.
The advantages are obvious: no need for a CIP pump or the associated piping, valves. It saves valuable space and reduces your investment costs. The conveyed material passes through the entire pump which enables excellent cleaning and hygienic results.
Infotime:2012/7/13 Hits:9383 [Print][Close]