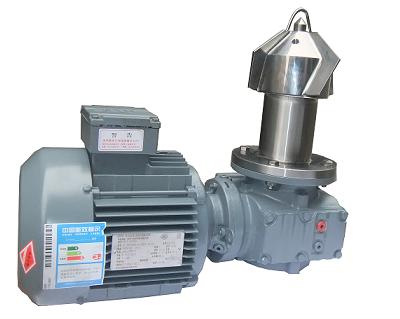 CJ Series Sanitary magnetic mixer (bottom entry
Operating Principle
Technical Parameter
Installing Dimension
Documents Downloads
Operating Principle
:
Operating principle
1. The mixing impeller produce a vortex ,which sucking the soluble powder or liquid towards to the impeller
2. After reaching the impeller, the fluid flows in a radial direction rush to the tank wall by the centrifugal force of impeller.
3. After reaching the tank wall ,the fluid travels upwards and then circulation down to the suction end of impeller.
4. The overall bulk movement and the mixing action around the mixer ensure that a homogeneous ,mixing ,dissolving, dispersing, is achieved.

Infotime:2006/6/2 Hits:15262 [Print][Close]